Moving into a newly purchased home can be one of the most stressful and challenging life moments for any homeowner. An important part of the process of purchasing a home, aside from the financial considerations, is the required home inspection. Once you make an offer on a home, it is critical to have a licensed home inspector go over it with a fine-toothed comb before you finalize the purchase. As the home buyer, it is your responsibility to choose an inspector wisely and stay involved through the entire process.
You might consider checking to see if there are any professional memberships or associations in your area that can recommend a licensed inspector. A helpful tool like the one available from the 
American Society of Home Inspectors
 might be a good place to start your search for a licensed home inspector in your area.
Choosing an Inspector
Finding a qualified, licensed and experienced home inspection professional is the first step. How and when the inspection and inspection report will be done is another important factor in choosing the right inspector for your needs and timeline. Here are some questions to ask potential candidates:
Can I see your home inspector license?
A professional inspector should always carry their license. Do not contract an inspector who fails to show proof of certification.
Are you currently working/have you ever worked for the seller's realtor?
Your home inspector should be working for you and you only.
What is your education, training and experience?
Home inspection is a unique discipline, and your inspector should have specific experience in residential inspections. The inspector should be able to provide you with their history in the profession, along with references. You should review your inspector's residential inspection experience and make sure you are comfortable they have the experience you are looking for.
Do you maintain membership in a professional home inspector association?
There are many state and national associations for home inspectors. Request to see membership ID or other due diligence you deem appropriate.
What does the inspection cover?
If you don't already know, ask your inspector if there are any specific requirements in your state. The U.S Department of Housing and Urban Development (HUD) suggests you should ask him or her to provide you with information ahead of time and have your inspector confirm that the inspection and subsequent report will meet any applicable state requirements and comply with standards of practice and code of ethics. Be sure to identify and make a special request for areas you want to ensure are inspected, such as obvious flaws, deficiencies, or any problems you noticed during your own inspection.
Will I be able to attend the inspection?
Attending the inspection is invaluable. Seeing your new home through the eyes of an expert is a huge educational opportunity in homeownership. Refusal to allow you to attend should raise a red flag.
How long will the inspection take?
Two to three hours is the average for a typical single-family home. Anything less may not be enough time to do a thorough inspection (and may also be a red flag).
How much will it cost?
Cost varies depending on region, size and age of house, scope of services and more. Cost does not necessarily reflect quality.
What type of inspection report do you provide and how long will it take until I receive it?
According to HUD, you should ask to see samples/examples of previous reports. Do you understand the reporting style? Does the turnaround time meet your needs in regards to making your decision? HUD reports that most inspectors provide their full report within 24 hours of the inspection.
Travelers Insurance allows you to 
customize your coverage 
to fit your unique needs. We focus on understanding you, so you'll feel right at home working with us.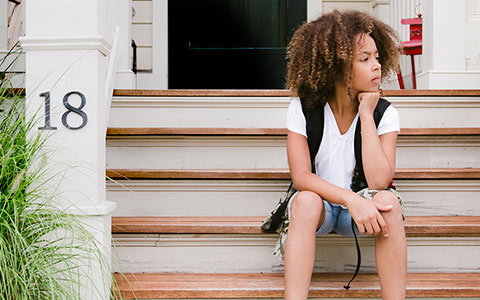 During and After a Professional Inspection
During and after the inspection, good home inspectors will expect you to ask them questions. Once you receive the report, carefully review any findings. Ask the inspector about anything you don't already know yourself or fully understand (e.g., How old is the plumbing system? What are the parts that make up the heating and cooling system? What is that crack in the foundation?)
Your home inspector should be willing to explain things more than once and in different ways until you feel confident you understand the issue and potential solutions.
Take Notes of Your Own Observations, Too
You should also do your own initial home inspection before making an offer. Evaluate the conditions of and be alert for obvious flaws/deficiencies including: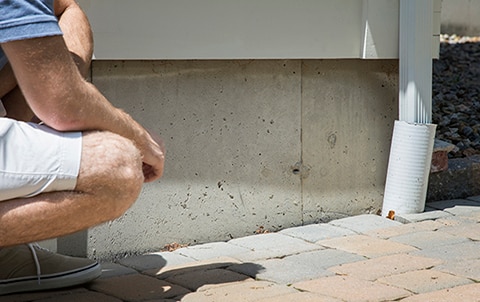 Foundation
Are there any cracks, sagging, shifts, or encroaching trees?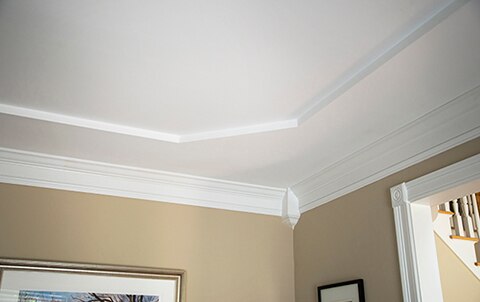 Drainage & Leaks
Are there any soggy areas near the house/foundation? Any signs of leaks near ceilings and windows?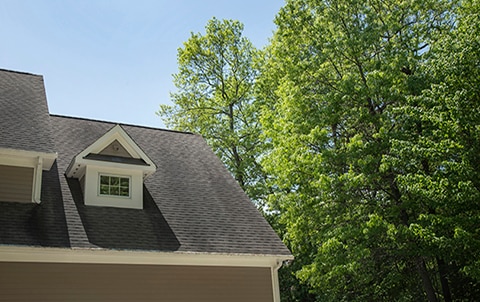 Roof
What is the overall condition? How old is it? Encroaching trees? Are gutters and downspouts firmly attached? How does the chimney look?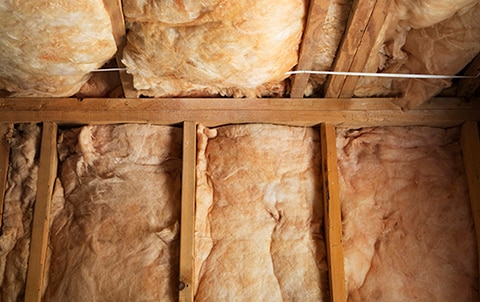 Attic / Basement
Are these spaces damp? Is there insulation?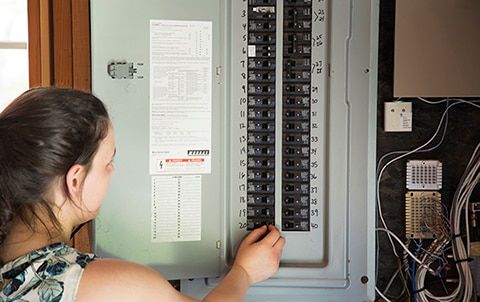 Electrical
Are all wall switches working? Are outlets grounded? Does the electrical panel box have circuit breakers? Are there any exposed electrical wires in or outside of the home?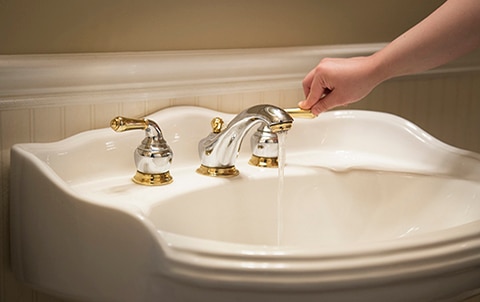 Plumbing
Try all fixtures and inspect all pipes. Any sign of leaks, unusual noises or obvious malfunctions? How old is the hot water tank? Any evidence of mold or mildew in bathrooms, kitchens, laundry rooms, basements or other areas where water is normally used or found.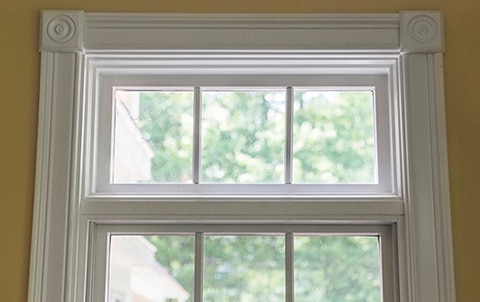 Doors & Windows
Inspect and open all doors and windows. Are there any sticking points, peeling paint, signs of leaks, or drafts?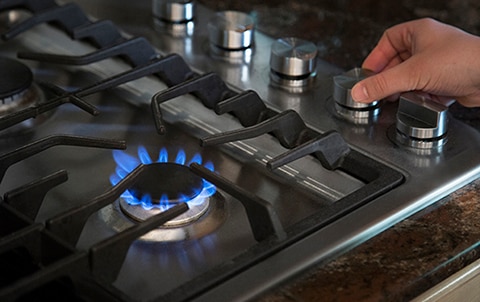 Appliances
Evaluate the age and condition of any appliances that will be included in purchase.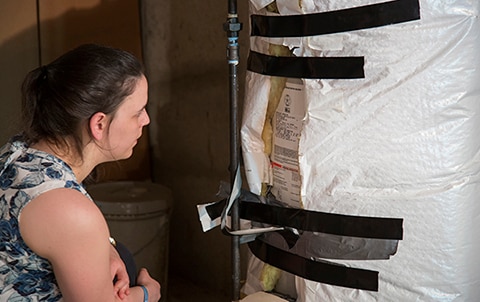 Heating / Cooling Systems
Turn (or ask realtor to turn) all systems on. Do they seem to heat or cool properly? How old is the furnace and/or A/C system? Have they been recently converted or upgraded? Is there an oil tank? Where and how old is it? Is there any sign of rust on heating/cooling system parts and fixtures?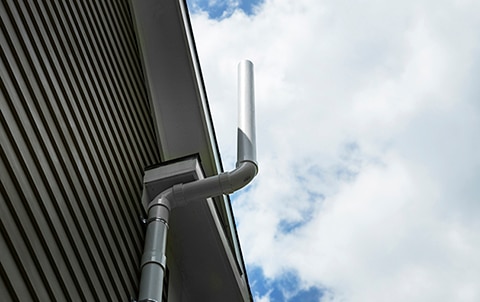 Radon
Long-term exposure to radon gas can pose a serious health risk to people and pets. Ask the realtor if a radon test has been performed within the past year, particularly if the house has a basement and is in a high-radon (EPA radon zones). If radon has ever been detected in the house, has a radon mitigation system been installed by a licensed Radon installation